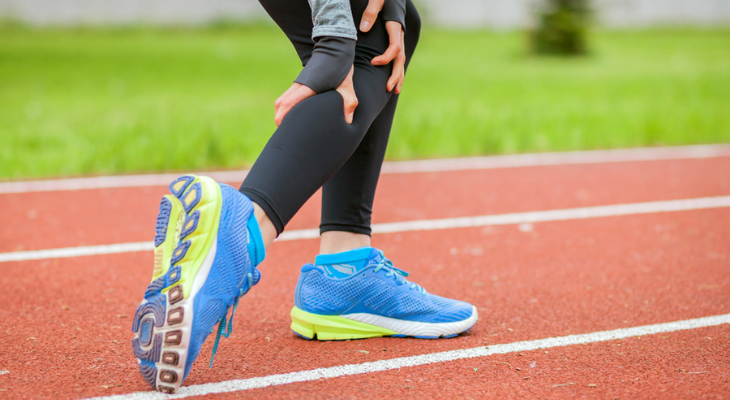 Will Chiropractic Treatment Stop Your Muscle Spasms?
Do you often experience back spasms, Charley horses, or other types of muscle spasms? Although occasional spasms may not be a cause for concern, painful muscle cramps can disrupt your life if they become a regular occurrence. Luckily, your chiropractor can find out why you keep getting muscle spasms and offer treatments that will relieve your pain.
What Causes Muscle Spasms?
Every time you move, your muscles contract or tighten, then relax again. Spasms occur when a muscle tightens involuntarily and remains stuck in the contraction phase for seconds or minutes. If you touch your muscle in the middle of a severe spasm, you may notice that it feels hard. Mild spasms may only cause twitching sensations in the muscle and are much less painful. Spasms can affect any muscle but are most common in the calf, thigh, back, hand, arm, foot, abdominal, and rib muscles.
Muscle spasms can be caused by:
Dehydration: Dehydration occurs due to a decrease in the amount of fluid in your body. When you're dehydrated, your body reroutes available fluids to your heart and other crucial organs. As a result, your muscles don't receive the fluids they need and begin to cramp. Dehydration can be caused by a strenuous workout, high temperatures or humidity, not drinking enough, diarrhea, or excessive sweating.
Overuse: You're more likely to experience spasms when your muscles are tired. This can happen when you're playing sports, painting your house, or removing snow from your driveway.
Inactivity: Did your spasms start after you decided you needed more exercise? Your muscles may be more likely to cramp if you begin a vigorous fitness routine after weeks or months of inactivity.
Poor Posture: Slouching or spending too much time in one position can strain your muscles. When muscles are strained, any movement can cause a spasm. In fact, bending down to reach a dropped pen could trigger painful spasms in your back or shoulder.
Subluxations: Subluxations occur when the vertebrae, the small bones that make up your spine, become misaligned. When this happens, the muscles attached to the vertebrae tighten, making them more likely to spasm.
Medication Side Effects: Some medications can increase your risk of muscle spasms. Drugs that may cause cramps include those used to treat high blood pressure, heart disease, high cholesterol, Alzheimer's disease, myasthenia gravis, osteoporosis, and Parkinson's disease, according to WebMD.
Getting Older: Your muscles become smaller as you age. When you move, the muscles must work harder, which increases your risk of spasms.
Other Causes: Muscle spasms can also be caused by poor circulation, pinched nerves, pregnancy, herniated discs, hypothyroidism, kidney or liver disease, or low calcium, potassium, and magnesium levels.
How Do Chiropractors Treat Muscle Spasms?
Before your chiropractor can treat your spasms, they must determine why you are getting these painful cramps. For example, if the spasms happen when you work out or play sports, not drinking enough water or failing to stretch before you exercise could be the reason for the cramps.
No matter what the cause, trying these chiropractic treatments may ease your pain and reduce the number of spasms you get:
Hot and Cold Therapy: Heat loosens tight muscles, while ice reduces pain.
Massage Therapy: Massages relax both you and your muscles. In addition to loosening your muscles, massage therapy also decreases pressures on nerves, which may lessen your pain. Massage prompts your body to produce endorphins, hormones that ease pain naturally and help you feel calm and relaxed. In a study published in the Annals of Internal Medicine in July 2011, researchers reported that massage improves function and reduces pain as long as six months after the last massage session.
Transcutaneous Electrical Nerve Stimulation: This therapy relaxes tight muscles and relieves pain by preventing pain signals from reaching the brain. During the treatment, electrodes attached to your skin produce a gentle electrical current.
Spinal Manipulation: Pressure on muscles, nerves, and tendons decreases when your chiropractor realigns your vertebrae with spinal manipulation. Your doctor their hands or an activator to apply quick thrusts that improve the alignment of your spine. Once the muscles and vertebrae are properly aligned, blood circulation, flexibility, and range of motion also improve.
If you struggle with muscle spasms, contact our office to schedule an appointment with our chiropractor now.
Sources:
Cleveland Clinic: Muscle Cramps, 12/10/19
Merck Manual: Muscle Cramps, 8/21
Annals of Internal Medicine: A Comparison of the Effects of 2 Types of Massage and Usual Care on Chronic Low Back Pain, 7/5/2011
Chiropractic Economics: Prevention and How to Stop a Muscle Spasm, 1/21/20