Auto Accident Injury Treatment from our Chiropractor in Irving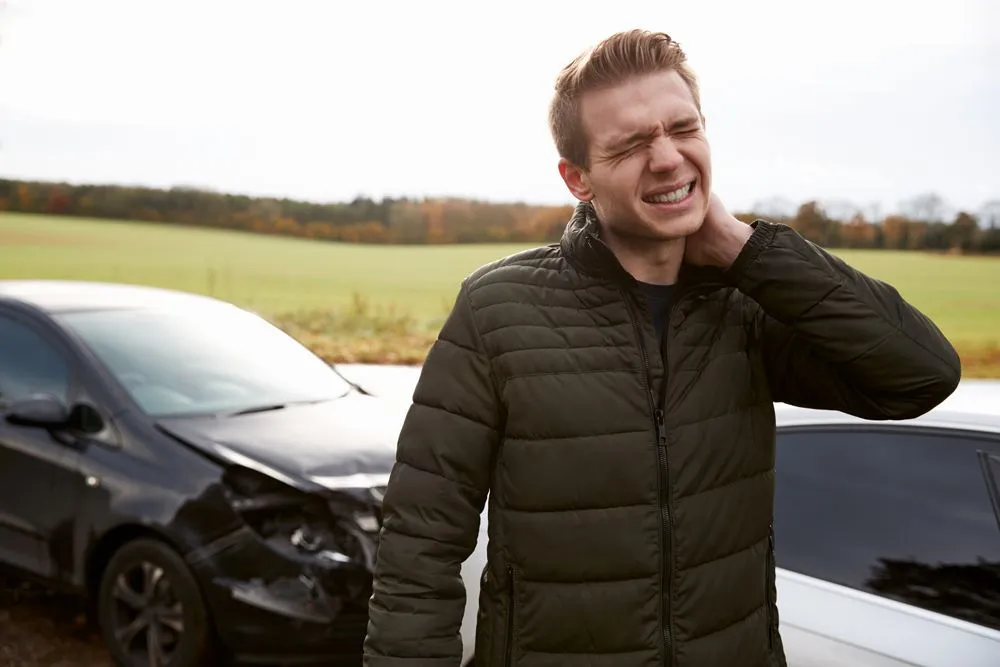 Here at Parker Chiropractic Clinic in Irving, TX, our chiropractor offers auto accident injury treatment in Irving. When you are in a car accident, your back and neck are forcefully jarred, which can lead to hidden injuries, like whiplash and herniated discs. Directly after your accident, you may not feel any pain, but that does not mean you are injury-free.
Types of Auto Accident Injuries
Auto accidents can cause numerous injuries to your spine and extremity joints even if you do not have any visible bruising or cuts after your accident.
Herniated Discs
Knee Injuries
Shoulder Injuries
Whiplash
Wrist Injuries
Signs You Need Car Accident Injury Treatment
When you first experience your car accident, you may not experience any symptoms for up to 72 hours. This is because the adrenaline rush you experience can mask the pain and stiffness. Our chiropractor recommends seeking car accident injury treatment shortly after your accident before you experience severe symptoms.
Increase in Headache Severity and Frequency
Knee Pain, stiffness and Weakness
Pain and Stiffness in the Shoulder Held by the Seatbelt
Stiffness and Pain in Your Neck or Back
Wrist Pain, especially if You Drive a Manual Transmission
Chiropractic Treatment with our Auto Accident Injury Chiropractor
Our auto accident injury chiropractor is experienced in treating a multitude of car accident injuries from whiplash to herniated discs, and each treatment program is designed for the individual. A few of our treatment options include chiropractic adjustments, spinal decompression, massage therapy and corrective exercises
Chiropractic Adjustments
Chiropractic adjustments involve realigning your vertebrae or extremity joints using a short, swift thrust. This is effective for treating subluxations after a car accident, restoring joint function and reducing back pain.
Spinal Decompression
If your car accident resulted in a herniated disc or pinched nerve in your back or neck, spinal decompression can help by increases the spaces between the vertebrae. This helps herniated discs heal and takes the pressure off compressed or pinched nerves. It is also completely non-invasive.
Massage Therapy
Massage therapy can help heal sore, injured muscles by relaxing the soft tissues, aiding in blood flow to injured areas and helping the muscles release lactic acid. This treatment can be combined with any of our other treatment options.
Corrective Exercises
Corrective exercises are beneficial for regaining your muscle strength. When your muscles are injured due to an accident, they can lose strength and flexibility, which can hinder your everyday activities. Targeted exercises and stretches can help you rebuild strength, endurance and range of motion after a car accident injury.
Contact Parker Chiropractic Clinic in Irving for Auto Accident Injury Treatment
To schedule an appointment with our auto accident injury chiropractor in Irving, TX, call us at (972) 255-4443.