Stay Productive & Pain-Free on the Job with Help from Our Work Injury Chiropractor in Irving TX
Dr. Derek Herms is a work injury chiropractor in Irving TX and works with hundreds of people every year struggling with frustrating pain and dysfunction related to workplace injuries—injuries which can cause not only physical stress, but mental and financial stress as well. Discover how our holistic, whole body services can help you.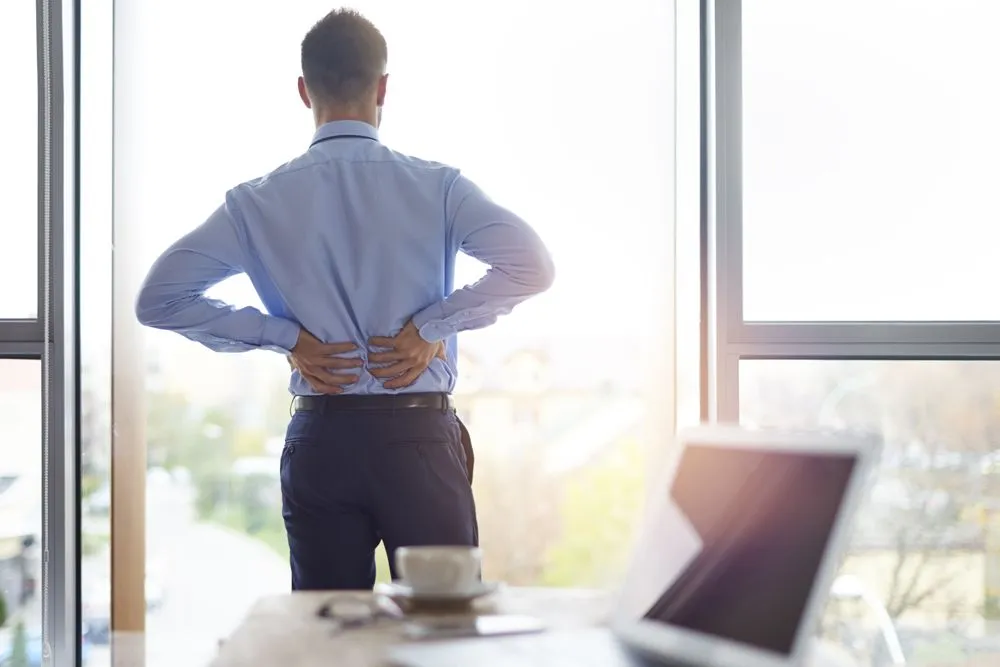 Common Types of Workplace Injuries
Workplace injuries can range from mild to severe and include symptoms like pain, stiffness, numbness, tingling, and reduced activity tolerance. We see the following conditions often among our hardworking patients:
Low back pain
Neck pain (including "tech neck")
Tendonitis
Carpal tunnel syndrome (this causes numbness, tingling, and weakness in the arm, wrist, and first few fingers of the hand)
Muscle strain
Disc bulge or herniation (if an injured disc compresses on a nearby nerve, an impingement syndrome like sciatica or

radiculopathy

can develop, leading to pain, numbness, and weakness in an arm or leg)
Plantar fasciitis (heel pain)
It's important to realize that whether your job is primarily sedentary or highly active, you still may be at risk for injury. The following factors can all contribute to pain and dysfunction in the workplace:
Repetitive movement
Improper heavy lifting
Slips and falls
Accidents while operating heavy machinery
Poor posture and ergonomic set-up
Excessive sitting or standing/inadequate rest breaks
Overweight and obesity
Psychological stress
Poor nutrition and hydration
How Our Irving Chiropractor Alleviates & Prevents Work Injures
Don't let a nagging issue turn into a significant problem that could keep you out of work. Our Irving chiropractor can heal many workplace injuries at several stages and severity levels using customized drug-free services, including:
Adjustments, which relieve pressure on tissues within the spinal column, trigger relaxing and pain-relieving hormone production and can correct minor spinal

subluxations

which may be exacerbating your symptoms
Lifestyle counseling, for sound and actionable advice on things like improving your ergonomics to losing excess body fat to improving sleep quality and stress management
Corrective exercises, to help you improve core stability and function of other muscles
Massage therapy, to increase local circulation as a way to reduce inflammation, relieve muscle and

fascial

tension, and allow our other services to work more effectively
Is Your Work Being Affected by Pain? Suffered an Accident on the Job? Contact Our Work Injury Chiropractor in Irving for Drug-Free Healing
We encourage you to consider the Parker Chiropractic Clinic as your go-to place for drug-free healing where we can help you stay healthy and efficient on the job. Contact (972) 255-4443 to schedule an appointment with our work injury chiropractor in Irving today.